Reserve your time at CHOM! We are now open on a limited basis with COVID-19 pandemic precautions in place. 
LOCATION
1233 W Galena Ave
Freeport, IL 60132
Email: info@chomnwil.org
RESERVATIONS
Fri – Sat: 10am – 2pm
NO WALK-INS. NO EXCEPTIONS. All guests must pre-register online. Need help? Email sarah@chomnwil.org
Admission Ages 24 months & up and Adults: $6.00 per person
Members: Your 2020 expiration date is extended for 1 year.
Reserve Your Time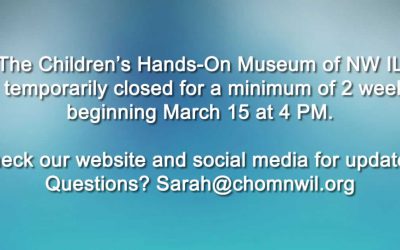 The Children's Hands-On Museum of Northwest Illinois is temporarily closed to the public in response to the COVID-19 pandemic. While we know of no confirmed cases with museum staff, volunteers or guests, the museum is closing out of an abundance of caution, in...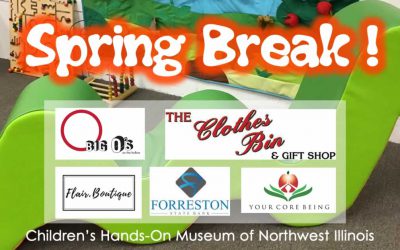 Monday, March 23rd is Free Family Day from 10 am – 12 pm. From 11 – 12:30 that day, CHOM will celebrate its first birthday at Lincoln Mall with a free lunch and birthday cake. Sponsors for this event include Big O's On the Hollow, Flair Boutique, Forreston State Bank and The Clothes Bin. 
"CHOM's Frosty Ball fundraising gala helps support the museum's exhibits, programs, and other services" said Jessi Larson, CHOM board president. "We regularly hear from parents and grandparents how grateful they are that CHOM is available. With the support of our community, we can continue to make available these learning through play opportunities for children."

1233 W. Galena Ave, Freeport, IL 61032